Spring!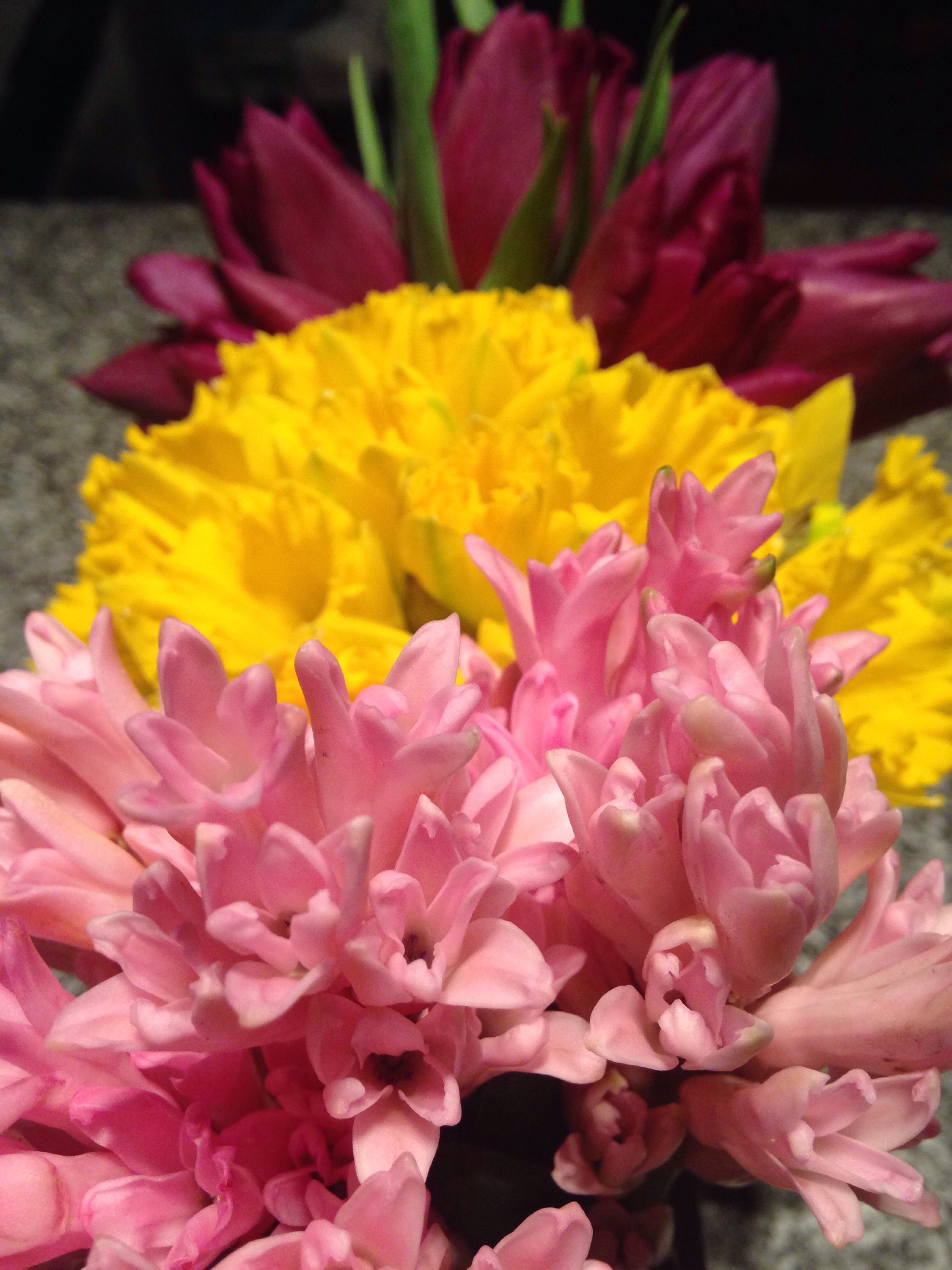 Even if it doesn't look like spring or feel like spring you can take that matter into your own hands.
Live Light Practice:
Buy flowers and decorate your home with bright colors. Whip out your brightest clothing and start adding color back into your wardrobe. The light colors, change of decor and dress will bring your spirit of spring out of hibernation and before too long the weather will follow!
Mar26
Happy Craft Month!
March is National Craft Month and I thought it would be a perfect time to share the different knitting projects I'm working on.
Most of the time I have more than one project cast on. This gives me options to knit depending on my mood – if I want something easy or a bit of a challenge. It is nice to have an easier project for days when I feel tired or want to knit with friends and can't have something too complicated going. The more challenging projects are fun to work on when I have time alone and can really focus.
An easy on going project I started recently are Camp Caps (I wrote about these in my last blog post). These hats are a quick and easy knit. I've been using yarn from my stash, and have made 5 so far that I've donated to my fellow campers at MGH.
Another easy project on my needles are Boot Cuffs. I finished one cuff a few months ago, and have just been slow going at getting the second one done. This is the one downfall to having multiple projects going on at one time, that sometimes I just don't finish the project! As the weather is getting warmer and the need for boot cuffs is lessening it seems like this will be something I finish later and enjoy next winter!
A project that I am having fun with and loving that it is taking some time is Little Miss Muffet. This project is unique because it is the first time I am working with thrumming (little pieces of roving are knit into the project), and I created the pattern. When it is done it will be the coziest muff (handwarmer) ever!
The most challenging and biggest project I am working on is a sweater called Fox in the Snow. This pattern was designed by Kristina McGowan. It is the first time I am using a knitting technique called intarsia (patterns are created with multiple colors). I started this project on January 15th this year, and I am taking my time to finish it. This project in particular takes more of my attention and so I try to work on it when I know I have a block of time alone.
With all these projects going at one time I am not sure when they will end, but that is not the point of knitting. The journey and the process of knitting is what is important to me. I enjoy the steps of designing a new pattern, learning a new skill, and exploring new textures. Knitting is a meditative process and there is no need to rush through it.
Live Light Practice:
Bring out an old project or start a new craft project this month. It doesn't have to been knitting. Anything that feels creative and fun to you!
Mar16
Camp Caps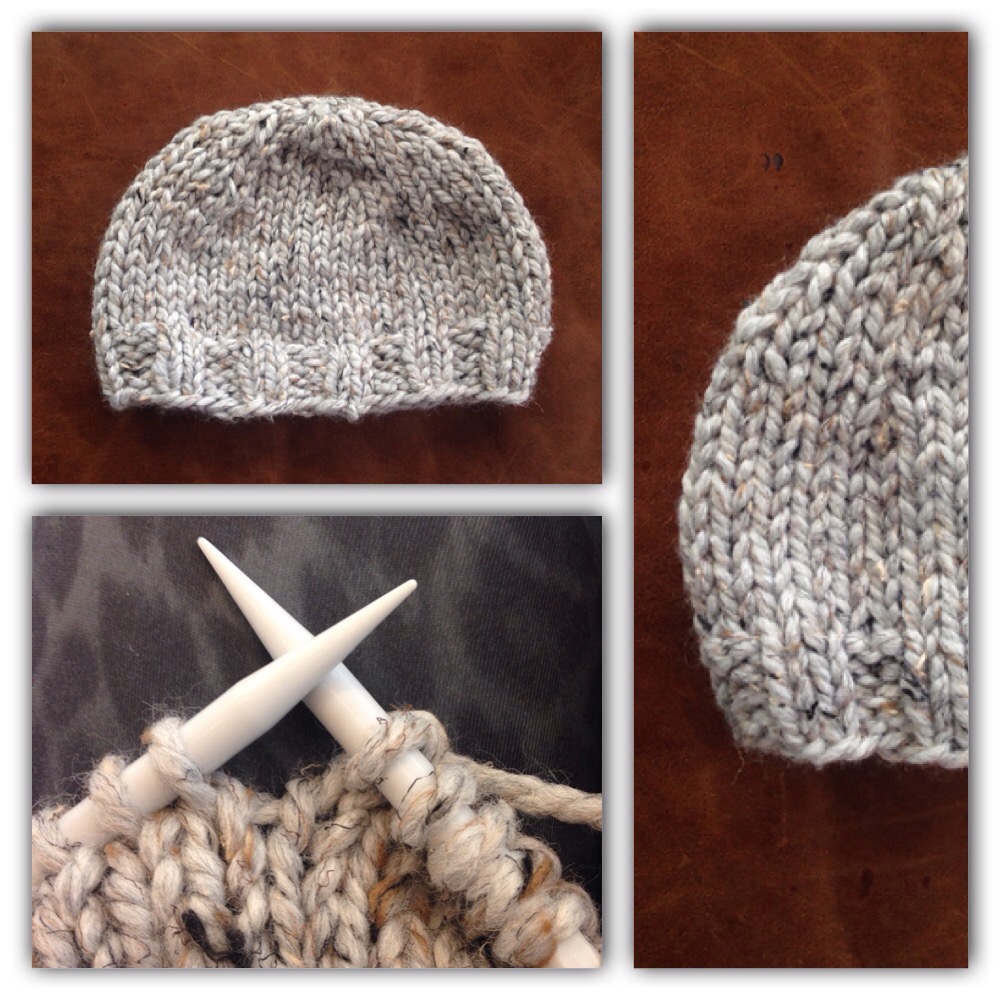 As some of you know I was recently diagnosed with breast cancer. As I move through the many transitions that are now a part of my life I adapt as I need to in order to make this all more manageable.
One of the things I have discovered that unnerves me is the word 'chemo'. Just saying it makes me queezy. Since I am going to chemo once a week for many months I realized I need to take some charge out of the word and the experience.
So I now call chemo, camp. It is a much better word. It sounds fun and I have no visceral reaction to it. So every Friday I go to camp where I get to knit, rest, and hang with my hubby.
I'm at camp today and my knitting project are camp caps for my fellow campers. One side effect of camp is hair loss and with such a cold winter still happening the campers need something warm and cozy for their bald little heads!
Live Light Practice:
Feeling anxious or stress about something? Try offering a new perspective or even a new name to take the charge out of it.
Mar13
Take a Moment
Before jumping out of bed in the morning or reaching for your phone, take a moment to breathe. Even if it is just one big inhale and exhale, use the pause as a moment to slow down your day.
Some mornings I wake up and before I can stop my mind it is listing off the many things I need to do. I start organizing my day or reading through emails and I've already lost track of time. Take control of your mornings by not rushing into anything. A few moments of mindfulness will translate into a clearer day.
Live Light Practice:
Before getting out of bed in the morning take a moment to focus on your breathing. Once you feel your breathing is even slowly climb out of bed and start your day.
Mar03